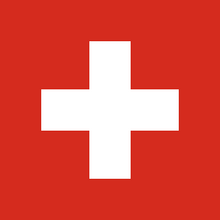 Switzerland is a country in western Europe, south of Germany and west of France.
In the 1985A universe, Marty McFly had been sent to boarding school there. When the time-traveling Marty appeared in Hill Valley, Biff Tannen assumed that 1985A Marty had been kicked out of "another boarding school", as he had been before.
An article titled SWISS TERRORIST THREAT was billed in the Newsline column on the front page of the October 22, 2015 issue of USA Today as appearing on page 5, and "may be real say CIA officials".
Actuality (2015)
Switzerland is a neutral country and has never had such a problem, nor is it ever likely to have in the foreseeable future. The aforementioned reference to a "Swiss terrorist threat" was probably a joke by the writers.
Appearances
See also
Ad blocker interference detected!
Wikia is a free-to-use site that makes money from advertising. We have a modified experience for viewers using ad blockers

Wikia is not accessible if you've made further modifications. Remove the custom ad blocker rule(s) and the page will load as expected.