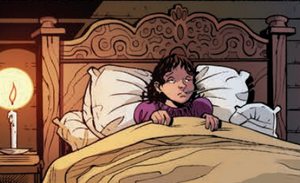 Quarantine was a period of isolation in order to prevent the spread of infection from disease.
In 1866, eleven-year-old Clara Clayton was quarantined for three months after becoming ill with diphtheria. Her father bought her a telescope and put it next to her bed so that she could see everything outside the window. This ignited a love of science and astronomy that stayed with Clara for the rest of her life.
Appearances
See also
Ad blocker interference detected!
Wikia is a free-to-use site that makes money from advertising. We have a modified experience for viewers using ad blockers

Wikia is not accessible if you've made further modifications. Remove the custom ad blocker rule(s) and the page will load as expected.