Oh LàLà
Talk

0
1,853pages on
this wiki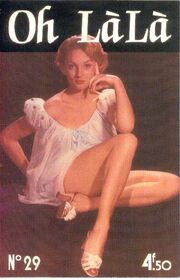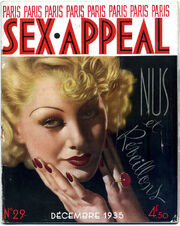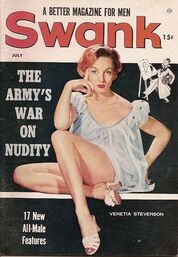 Oh LàLà was a French magazine that featured lingerie models. Biff Tannen owned at least one issue of the magazine 1955, and brought it to the Enchantment Under the Sea dance. While reading the Grays Sports Almanac he was given, he switched the dust jacket of the sports almanac with the Oh LàLà to hide it. When Marty McFly finally caught up with what he thought was the almanac, he opened up the dust jacket only to find the other magazine hidden inside and trashed it.
Behind the scenes
Though the title would read as "oh la la", Marty pronounces it as "ooh la la".
"Oh Là Là" is a French phrase that has lots of meanings (including surprise, compliment, delight...)
The Oh Là Là magazine was never exist.
The "Oh Là Là" cost 4 francs 50 (the "franc" was the french money before the "euro") . In 1955, 4.50 franc was equal to 0,92 dollars.
The inside pages, the price and the number of the magazine was taken from a real french magazine : Paris Sex Appeal, (edition of December 1935, n°29, price : 4 francs 50).
The photo of the woman on the cover (who's named Venetia Stevenson) was taken from an other magazine : Swank (edition of July 1955).
Appearances