Ad blocker interference detected!
Wikia is a free-to-use site that makes money from advertising. We have a modified experience for viewers using ad blockers

Wikia is not accessible if you've made further modifications. Remove the custom ad blocker rule(s) and the page will load as expected.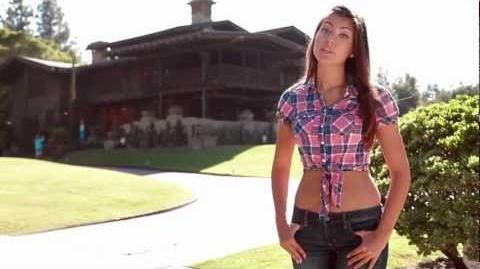 This is a list of known filming locations used in Universal Studios' Back to the Future trilogy.
DISCLAIMER: Many of these locations are privately owned, and may be viewed only from a distance. Trespassing on private property is an offence — usually backed up with heavy fines for offenders — and to do so for a photograph is not encouraged.
Please research from well-knowledged websites such as BTTFtour.com or http://www.bttt.info if you intend to visit any of these locations.
Hill Valley location
Real-world location
Status
Notes
View
McFly residence (1985), 9303 Lyon Drive, Lyon Estates
9303 Roslyndale Avenue,
Pacoima, California 91331 [1]
PRIVATE
Private home
McFly residence (2015),
3793 Oakhurst Street, Hilldale
3793 Oakhurst Street,
El Monte, California 91732 [2]
PRIVATE
Gated community
McFly residence (1955)
1711 Bushnell Avenue,
South Pasadena, California [3]
PRIVATE
Private home
Baines residence
1727 Bushnell Avenue,
South Pasadena, California [4]
PRIVATE
Private home
Mason Street house, Mason Street
1729? Bushnell Avenue,
South Pasadena, California [5]
PRIVATE
Private home
Tannen residence, 1809 Mason Street
1809 Bushnell Avenue,
South Pasadena, California [6]
PRIVATE
Private home
Strickland residence (1985-A)
12511 Bailey Street,
Whittier, California [7]
PRIVATE
Private home
Parker residence
161 N. Magnolia Avenue,
Monrovia, California 91016 [8]
PRIVATE
Private home
Doc's garage and Burger King (1985)
535 North Victory Boulevard,
Burbank, California [9]
PUBLIC
Burger King parking lot
Courthouse Square
Universal Studios Backlot
PUBLIC
Universal Studios offers tours, most of lot burned
Lyon Estates entrance (1955)
Chino-Corona Road,
Chino, California [11]
PUBLIC WITH RESTRICTIONS
Gate access open only on weekends
Lyon Estates entrance
(1985 and 1985-A)
Sandusky Avenue and Kagel Canyon Road,
Pacoima, California 91331 [12]
PUBLIC
Public street
Audition location for Battle of the Bands
McCambridge Park Recreation Center,
1515 Glenoaks Boulevard, Burbank, California [13]
PUBLIC
Public recreation center
Twin Pines/Lone Pine Mall
Puente Hills Mall,
1600 South Azusa Avenue,
City of Industry, California [14]
PUBLIC
Public mall parking lot
Twin Pines Ranch
Golden Oak Ranch,
Placerita Canyon Road,
Newhall, California [15]
PRIVATE
Private property of Walt Disney Company
DeLorean time machine death site
Ventura Road,
Port Hueneme, California [16]
PUBLIC
Public street, best photos before 3:00 p.m.
Stairwell of Biff Tannen's Pleasure Paradise Casino & Hotel
Universal City Hilton,
555 Universal City Parkway,
Universal City, California 91608 [17]
PUBLIC WITH RESTRICTIONS
Access for hotel guests and paid parking only
5401 Olympic Los Angeles Filming Location
5401 W. Olympic Blvd., Los Angeles, CA 90036
PRIVATE
Private home

Hilldale (1985)
Doris Avenue and Oxford Drive,
Oxnard, California [18]
PUBLIC
Public street, best photos before 3:00 p.m.
Hilldale (2015)
Oakhurst Street and Somerset Avenue,
El Monte, California 91732 [19]
PRIVATE
Gated community with NO TRESPASSING signs
The desert (Pohatchee Drive-In)
Monument Valley, Utah, Navaho Nation Indian reservation [20]
PUBLIC WITH RESTRICTIONS
Filming took place off roads in protected area
Hill Valley High School
Whittier Union High School,
12417 Philadelphia Street,
Whittier, California [21]
PUBLIC WITH RESTRICTIONS
Public high school, no access allowed during school hours
The exterior of Delgado Mine and Boot Hill Cemetery
China Flat, Santa Monica National Recreation Area, Oak Park, California [22]
PUBLIC
Involves 40-minute hike to location from King James Ct in Oak Park (CA)
River Road Tunnel
Observation Tunnel,
Griffith Park,
Hollywood, California [23]
PUBLIC
In public park
The exterior of Doc's mansion and garage (1955)
The Gamble House,
4 Westmoreland Place,
Pasadena, California [24]
PUBLIC
Public tours available
The door and interior of Doc's mansion (1955)
The Blacker-Hill House,
1777 Hillcrest Avenue,
Pasadena, California [25]
PRIVATE
Private residence (rare 10-year tour possibly organized)
The interior of HVHS gymnasium for Enchantment Under the Seadance
Hollywood United Methodist Church,
6817 Franklin Avenue,
Hollywood, California [26]
PUBLIC
Church usually public, but always ask permission first
The starting line
Griffith Park,
Across from the Greek Theatre [27]
PUBLIC
Public street in public park
McFly Farm (1885)
China Flat, Santa Monica National Recreation Area, Oak Park, California [28]
PUBLIC
Involves 40-minute hike to location from King James Ct in Oak Park (CA)
Hill Valley (1885)
Near Sonora, California, about 6 miles west of Chinese Camp [29][30]
PUBLIC WITH RESTRICTIONS

BLM Area of Critical Environmental Concern (ACEC). Public

Ed Moyle's airstrip is private property.

Shonash Ravine Bridge (1885)
Near Sonora, California, about 6 miles west of Chinese Camp [31]
PRIVATE
Gated field. Always ask permission first.
Clara's house
Tuolumne County [32]
PUBLIC WITH RESTRICTIONS
Unpaved road
Tannen's Lake
Near Sonora, California [33]
PUBLIC WITH RESTRICTIONS
Unpaved road
See also