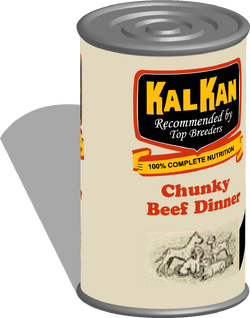 Kal Kan was a brand of canned dog food that Emmett Brown fed Einstein.
Its slogan claimed it was "Recommended by Top Breeders" and the label guaranteed "100% Complete Nutrition".
Doc had even devised an automatic dog feeder that would open cans of Kal Kan and dump the contents into Einstein's dish.
Behind the scenes
Appearances