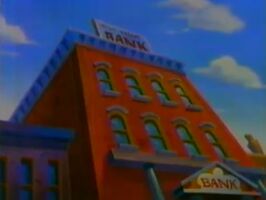 The Hill Valley Bank was a bank in downtown Hill Valley. It used Versatellers.
In 1952, the bank had a large billboard on the roof of the building, which advertised tennis. Emmett Brown, who had been convinced that he was a superhero after being hit on the head, crashed through this billboard while jumping with his rocket-powered boots from 1992.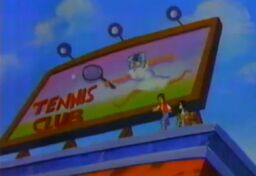 Appearances
Ad blocker interference detected!
Wikia is a free-to-use site that makes money from advertising. We have a modified experience for viewers using ad blockers

Wikia is not accessible if you've made further modifications. Remove the custom ad blocker rule(s) and the page will load as expected.