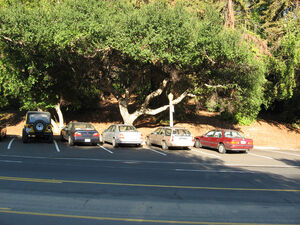 Griffith Park is a park in Los Angeles, California where the scenes featuring the starting line and Bluebird Motel and the River Road Tunnel were filmed. The tunnel is actually Observatory Tunnel which leads up to the Griffith Observatory.
See also
Ad blocker interference detected!
Wikia is a free-to-use site that makes money from advertising. We have a modified experience for viewers using ad blockers

Wikia is not accessible if you've made further modifications. Remove the custom ad blocker rule(s) and the page will load as expected.