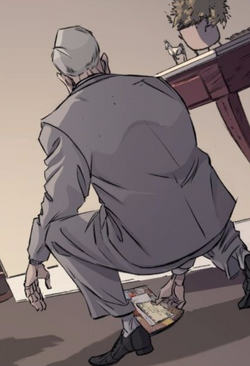 Good Housekeeping was a magazine targeted towards women that first was published in 1885.
In 1943, Vannevar Bush picked up the mail at the home that Emmett Brown was pretending was his own. When he saw the issue of Good Housekeeping addressed to Mrs. Gomez, Doctor Brown knew that they were aware that they were not actually in his home. Despite the disastrous interview, however, Doc Brown was awarded a position working on the Manhattan Project.
Appearances
Ad blocker interference detected!
Wikia is a free-to-use site that makes money from advertising. We have a modified experience for viewers using ad blockers

Wikia is not accessible if you've made further modifications. Remove the custom ad blocker rule(s) and the page will load as expected.