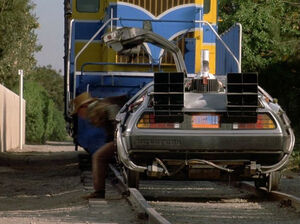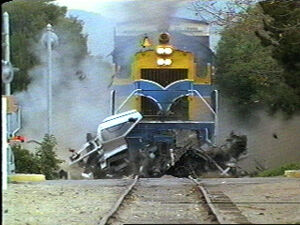 A diesel locomotive ran on the railroad line that passed the Hilldale development in 1985. It was an Alco S6 painted in a blue and yellow scheme.
On the morning of Sunday, October 27, 1985, it encountered the DeLorean time machine on the tracks. The engineer sounded the locomotive's horn seconds before collision.
Moments after Marty McFly escaped from the vehicle, the locomotive smashed into the DeLorean, effectively destroying it. The locomotive continued past the railroad crossing and over "Eastwood Ravine".
Appearances